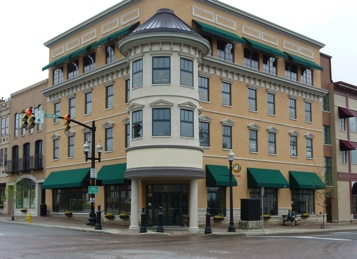 Last night was our first night at the Carmel Art &Design District Second Saturday Gallery Walk. We had a great time giving lots of people an opportunity to purchase our artisan quality,baked from scratch pastries in a beautiful gallery setting. If you had a chance to stop by,be sure to leave a comment to let us know what you thought and take a moment to "Like"us on Facebook. Special thanks to Stephanie Marshall and her team from the Carmel Arts and Design Office for making the event such a pleasure.
We got to spend the evening with Kathleen O'Neil Stevens at the pre-opening of her incredible new space –Renaissance Fine Art &Design. Kathleen's new space is a welcome addition to the already vibrant and growing Arts District and she and her team were gracious hosts.We shared the space with Kiersten Westover an amazing personal chef and event planner from Piquant. Kiersten's wine and savory selections were the perfect complement to our desserts.
The Second Saturday Gallery Walk is a great opportunity to spend a relaxing evening enjoying all that the District has to offer and enjoy local foods from artisan producers. We hope to see you at a Gallery Walk soon!